Why Lease Office Funiture?
Leasing vs. loan for my office furniture needs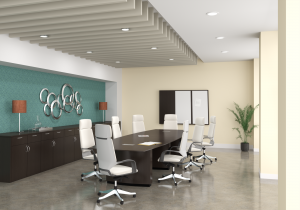 TOP BENEFITS OF OFFICE FURNITURE LEASING
No down payment typically required.
Lease payments can usually be fully deducted as a business expense.
Easier to upgrade equipment as lessor takes risk of obsolescence.
Can be considered off-balance sheet assets, with no associated liability.
Conserves working capital and frees up existing bank lines of credit.
Often requires less stringent credit criteria.
Payments are fixed for the life of the lease, allowing easier budgeting.
Generally requires no restrictive covenants or financial reporting.
WHAT OFFICE FURNITURE LOAN PROGRAMS LOOK LIKE
Usually requires down payment of 20% or more of the purchase price.
Typically won't include soft costs such as shipping, training, and installation.
Assets held as owned equipment without corresponding liability.
Tax deduction for the interest and depreciation portion of the loan payment may be utilized, but this amount is less advantageous than expensing the entire payment amount.
Borrower takes risk of equipment devaluation with technological obsolescence.
Often requires additional collateral than just the equipment being purchased.
Rates are often floating, subjecting the borrower to take risk that their payments could rise.
Often requires borrower to maintain certain financial ratios and report financials monthly.